New year, same nonsense. Probably. I still intend to drink way too much tea, spoil my guinea pigs to the point that it becomes inconvenient for me, and watch tons of anime but still not have time to watch everything somehow. It's a pattern that works.
A lot of people have been doing their writing and art year (and decade) in review, which is always fun to see. I love seeing how creators have evolved, moved through different disciplines, and become even better than they already were.
I doubt I'll be doing a decade review until later this month, in large part because I need to go back and look at when things happened. And I did an actual run-down of the year's publications
over here on Twitter
, if you want some specifics and links.
But I wanted to break things down a little more here beyond just listing what happened. (Also, I want to honor my Twitter poll where people said they wanted both a blog post and a Twitter thread.) So: 2019 in writing, a bit more verbose this time.
News and Features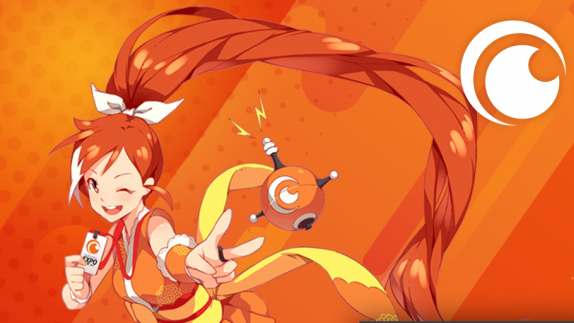 A big part of what I do every day — paying the bills, basically — is news and features writing for different websites. Most prominently, I'm still working daily at
Crunchyroll
, doing news pieces as well as longer-form features.
As of this year, I'm also doing features and trending posts for
Fanbyte
, covering anime, video games, and any other weirdnesses I come across. I'm also back at
The Sartorial Geek
with monthly deep-dives into TV, films, and literature. You can also find me in
Otaku USA Magazine
and its anime-only specials on your local newsstand.
Make no mistake, this sort of thing is a fair bit of work. And I'll likely be taking on more in 2020 (in fact, I am... watch this space).
Random Thunk's Zine Emporium
Ginger Hoesly
just closed out her third zine over on
RaThZEm
, which has raised several thousand dollars for various charities already. This year featured two new zines:
Moon Man,
a celebration of the career of Peter Capaldi; and
A Pile of Good Things,
an Eleventh Doctor retrospective. I'm very happy to have been in both, writing a branching adventure for the former and apparently a scathing take-down of alternative medicine in the latter.
Digital zines
are available for a limited time. After that, look forward to her next projects.
Altrix Books
It's been a big year for
Altrix
, which I co-run with Paul Driscoll. I released my first anthology, the limited-run
Unearthed,
featuring stories inspired by the black sarcophagus found in Alexandria. In addition to editing the book, I also contributed the
Owl's Flower
story "Kill the Cat."
Paul currently has
Master Pieces
on sale, raising funds for the Stroke Association. As you may have seen, I contributed the Missy-centric "Auntie Mary" to this volume. Paul's also announced
Master Switches,
a sequel anthology raising funds for the same charity.
Plus, we announced the beginning of The Chronosmith Chronicles, which kicks off this year.
More Charity Anthologies
Charity anthos are a decent chunk of what I do, if it hasn't become evident. They're fun, they're a way to write things I love for a good cause, and I meet some great people through them.
Chinbeard Books released
Me and the Starman
this year: a collection of essays remembering the life and works of David Bowie. I contributed a piece on
Labyrinth,
in with many many more. This one should be on sale for a long time to come.
In the world of the expired limited-runs are Mild Curiosities, dedicated to Ian and Barbara (for which I wrote "Touch the Stars"); and Defending Earth, dedicated to Sarah Jane Smith (for which I wrote "The Sparks"). There are, naturally, plenty more of these to come in 2020, from some familiar names.
Sockhops & Seances
In the realm of original fiction, I showed up in 18th Wall's
Sockhops & Seances
, a collection of 1950s-era paranormal tales. My short story "Son of the Wolf" is among the stories featured, and is one of a few currently up for an award! If you'd
consider voting
for me and other 18th Wall types (provided you like our stuff, obviously), it would be much appreciated.
Vanishing Tales of the City
Last but not least is one that's coming this year, but has been available for pre-order for a bit.
Vanishing Tales of the City
is my contribution to the Obverse Books Anniversary Sextet, which also features books by Nick Campbell, Blair Bidmead, Nick Wallace, Simon Bucher-Jones, and Jonathan Dennis. Each is devoted to a different Obverse property: Iris Wildthyme, Señor 105, the Manleigh Halt Irregulars, and so on. I was give the City of the Saved to work with, but you'll find the others (especially Iris!) present.
What's Coming in 2020?
The Chronosmith Chronicles!
More Owl's Flower!
Charity anthologies for days!
A couple things I can't tell you about yet!
Thanks for all your support so far. 2019 was a lot of fun, a lot of learning, a lot of discoveries, and kind of a lot of work — but worth it. I look forward to what this year will bring and hope to create things you'll enjoy. And maybe occasionally take a nap.